Booking open for Breakfast Seminar – Compassionate Leadership in a Challenging Workplace – 6 June 2019
5th April 2019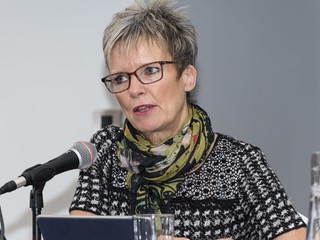 Date: Thursday 6 June 2019
Time: 8.30 – 10.30am
Venue: Mossley Mill, Newtownabbey
Judith Gillespie, CBE and former Deputy Chief Constable of the PSNI will speak about the challenges frontline staff face when the workplace becomes violent due to verbal and physical abuse. She will draw on her leadership experiences from the PSNI and inspire us on our own leadership journey.
This event is supported by the Florence Nightingale Foundation (NI) pioneering change and improvement in patient and health outcomes through nursing and midwifery leadership.
Book your place online by visiting the Programmes section of this website.
Click here to view the flyer – Breakfast Seminar – Compassionate Leadership In A Challenging Workplace