Participant Guidance on the Use of Zoom
Please read through this guidance prior to accessing a Zoom programme.  Apply for all Zoom programmes on the CEC website.  You will be sent the Zoom link in advance of the programme.
What to do in advance of a Zoom programme
Ensure you have a suitable device to join the Zoom session. Laptops, PCs, tablets and smart phones can all provide access.
Make sure you have a good network connection. You can use an online broadband checker to test your connection.
Please test your Zoom connection in advance of the programme. Some organisational devices do not support Zoom. Click this link to test your connection https://Zoom.us/test
If you are blocked from using Zoom on a work device please contact your IT Department for assistance or use a personal device.
Access Zoom video tutorials so that you are familiar with participant controls. Suggested video tutorials:
Identify an available safe and quiet environment which is conducive to learning and accessing the programme via Zoom.
Click below to access a short animation on how to join a CEC Zoom programme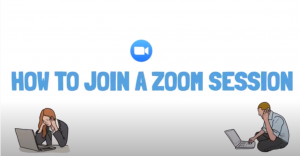 Joining a Zoom programme
All programmes should be accessed using your individual log-in details which will have been emailed to you prior to the session. You are not permitted to share Zoom programme details / log-ins with anyone who has not registered for the programme.
Certificates of Attendance will only be issued to participants who have accessed the Zoom session in its entirety. Attendance will be matched against CEC website applications and if you have not registered via the CEC website your entry will be denied. Each participant must log in individually to Zoom and remain logged in for the entire session.
You should aim to join the session 10 minutes before the scheduled start time. Click on the Zoom link provided by the CEC in your confirmation email. (The Zoom software will download to your browser if you have not used Zoom before).  If your IT Department have blocked the zoom app you can click on the 'Join via browser' option'.
Please ensure you enter your full name and correct email address for identification purposes. These details should match those used to register a CEC programmes. If you do not enter your name CEC will not be able to issue you with a certificate of attendance.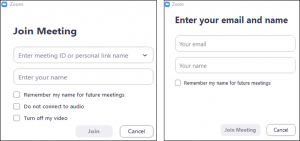 All participants enter a virtual waiting room prior to the commencement of the programme. The facilitator of the session will admit you once the programme is ready to start. Please note that if you are accessing the programme 15 minutes after the start time then you may not be permitted to enter the session.
Evaluation & Certificate
The programme evaluation and certificate of attendance will be sent to your registered email address (i.e. the email address you use to apply for CEC programmes) if appropriate.
We hope that you enjoy your education session and if you have any further questions please contact us.
Nursing and Midwifery: enquiries@cec.hscni.net
Allied Health Professionals: ahp@cec.hscni.net
Telephone: 028 9536 1200

Updated March 2021