HSC Clinical Education Centre Engagement Event
2nd October 2019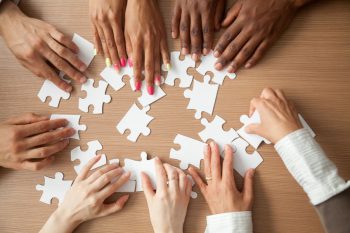 Caroline Lee, Head of HSC Clinical Education Centre (CEC), welcomed almost 100 people to the engagement event at Mossley Mill on Friday 20 September.
Each HSC Trust had nominated staff across their programmes of care to help shape the discussions on the new Future Nurse/ Future Midwife Proficiency Standards and, in light of these, how CEC can best respond to meeting the educational needs of our Nursing/Midwifery colleagues post registration.
In the morning, Sue West from the Nursing & Midwifery Council and Pat Gallagher from the Department of Health gave very valuable talks to help set the context for the working groups.
Gary Loughran from Encompass joined the event in the afternoon to update Practioners on the exciting new digital solution being developed for the wider HSC.
The event was very positively evaluated.
Pictured are Patrick Gallagher, Sue West, Caroline Lee & Siobhan Murphy